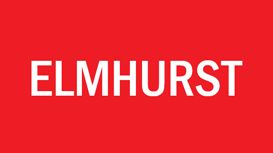 Since the 1970s Elmhurst have installed thousands of replacement windows and doors across Leeds and Yorkshire. This family run business continues to provide quality PVCu products at competitive prices and all are backed up by our famous and fully comprehensive 15 year guarantee. An excellent after care policy, coupled with the highest quality trouble free installations, has earned us the invaluable reputation as the most trusted home improvement specialist for forty years.
I am writing to tell you how happy we are with the windows and door we have had fitted. Our house was a big project with 3 large bay windows and many other windows of all shapes and sizes.
---
Reviews and Ratings
Mrs danby, Leeds, West Yorkshire
Don't use this company!
They simply cannot do customer service!

Ordered the windows and was told they would be installed 4 months later. I had to call and book the surveyor as they had forgotten. Then the install date is approaching and they call and say it was going to now be October instead of July. Then October comes and again I had to call at the end of October to see where they are to be told oh we haven't got you booked in. After chasing again multiple times after callbacks that were never done they scheduled it for a Monday in November.

The installers turned up and said oh we don't have your front door it will be in on Thursday. The installers were great and installed all they had but they had glass missing no front door and half of the handles were white and half are chrome. Fast forward nearly 8 weeks and again I'm still chasing them as they never keep you up to date or get in touch it will always be you chasing to be told it's not their problem it's the manufacturers. Don't believe the reviews where they say to speak to me Abrams as he has never spoken to me or even replied to my complaint they just pass it on to someone with no control.

So I have windows with incorrect handles and a front door still not done or installed 6 months after the original date and they still can't give me a date or even bother to keep in contact. Terrible customer service I would recommend everyone avoid! I wouldn't normally take the time to leave a review good or bad but this company is atrocious.