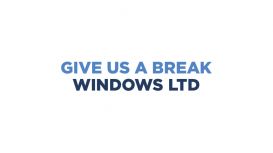 Give Us A Break Windows was formed in 1989 and was originally run from home. We are a family-oriented company where service and value for money origins, remain the same today. We aim to provide a friendly effective personal service to all of our customers.
Customer satisfaction is our highest priority and we endeavour to resolve any customer queries no matter how small. We offer a non-pressure quotation service (no pipes and slippers), no cold calling and no heavy sales tactics. The price we quote is not just for that night but remains valid for 3 months.
---
Business Verification Status
Reviews and Ratings
Great service, amazing team, thank you. Both doors look fantastic.
Great service. Friendly people. Extremely fast turn around. Appreciate it guys. Thank you!