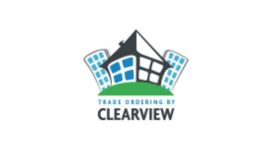 Here at clearview we offer the ultimate solution for all home improvements including glass and glazing, window glazing, exterior doors, composite doors, bi fold doors, sliding doors and upvc doors. Supplying retail home improvement products for over 20 years means we know exactly what our customers are looking for. We offer superior quality home improvements at outstanding value and we guarantee only the highest service standards.
We are an industry leading glass and glazing specialists covering Northampton, Cambridge, Peterborough, Bedford, March and the surrounding areas. So whether your looking for double glazing, a patio door or a replacement window; give us a call or visit our shop for a free quote.
Reviews and Ratings
Clearview just changed all the windows in my bungalow in less than a day. The results were so good I have to re-balance my heating, which had been set up to cope with the previous window installation, which was so bad, heating the place was like trying to heat a colander. Two very industrious bods did a superb job, they are highly recommended, they are excellent, you won't regret giving them the chance to please you with their efforts.