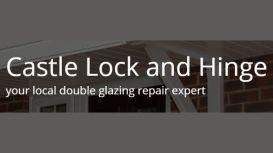 Castle Lock uPVC Door – Window Repairs provide a rapid repair service for uPVC and composite doors together with security upgrades and repairs to uPVC windows.
We stock all major window companies hardware and also fit replacement double glazed units.
Services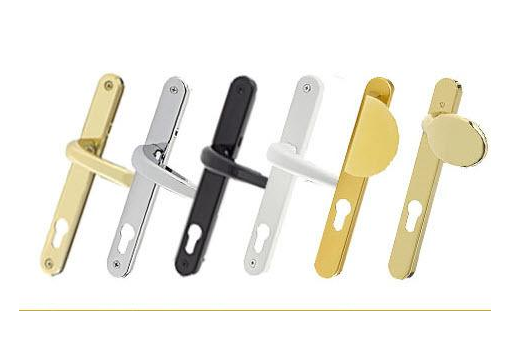 With over 30 years' experience in uPVC door fabrication and installation we can ensure a rapid repair service. We keep hundreds of door parts in stock, If the hinges have broken or the locking mechanism has jammed – it can can be repaired. We don't sell or install new doors or windows so will always endeavour to repair them.
As experts in uPVC door repair we are confident that we can match the hardware specification regardless of who installed it or how old the parts are. We stock most of the common items such as handles, multi point locks and gearboxes, hinges and letterboxes, we also have agreements in place with suppliers where we can get other items overnight.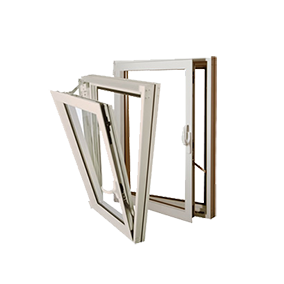 At Castle Lock we can source window handles to suit the majority of different window types, styles and design. Locking systems have evolved over time and there are now dozens of locking combinations you could have. We carry stock of all types and finishes, we will measure all dimensions and match them with the best option for your window system. We also parts for uPVC window repairs on Tilt & Turn windows.
Broken, twisted and rusted window hinges are common when uPVC casement windows get to a certain age, we will match the hinge to the correct specification for your window sash. We only use the highest specification hinges as replacements so even if you only have one faulty hinge we replace the pair.
Its is recommend that you upgrade all upstairs side hung windows to egress hinges as it is now specified for all side opening windows. When an egress hinge opens it has nearly twice the gap to escape through than a conventional hinge.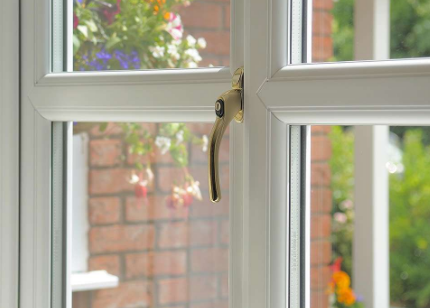 Misted double glazing usually comes as a surprise to most house holders as their first thought is to wipe away the condensation, the problem is that you cant get at it. The condensation is neither on the outside of the window or the inside, it is between the glass in the middle of the double glazed unit meaning that the seal has broken down and is allowing moister to seep inside the cavity.
Castle Lock can simply remove the failed double glazed unit and economically replace it with a new one, we can supply and fit new double glazed units at a reasonable price without mess or hassle. Simply give us a call and we will give a free quotation, if you accept the quote we can usually complete the work within seven to fourteen days from placing your order.
Reviews and Ratings
Excellent work on UPVC window repair and door lock. A very courteous and professional service. Many thanks.
A prompt, friendly and efficient service. Would happily recommend to family and friends. Thank you.
I recently used Castle Lock and Hinge to replace a number of window units, fit locks onto windows and adjust a number of doors. Dennis was very helpful and courteous throughout, and I'm very happy with the standard of the work done and the manner in which it was carried out. I'm very happy to recommend him to others.